Maria Lozada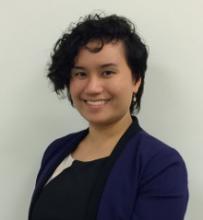 I have been an RNAO member with the Grey-Bruce Chapter since I was an undergraduate nursing student. During my last year of undergraduate studies, I was offered the opportunity to have a student placement with the RNAO Board of Directors. This experience provided me with an understanding of how RNAO conducts business and board member leadership. My relationship with the Grey-Bruce chapter while practising in urban referral centres for rural patients gave me a deeper appreciation of how interdependent rural and urban health are. As a result, I led initiatives to highlight rural practices with the RNAO home office, which is situated in a large city. An example of this was a publication project I pursued with the Registered Nurse Journal.  Our chapter-driven magazine feature titled, "Nursing in Grey Bruce" was eventually published in the March/April 2013 edition with stories from our rural nurse members.
Outside of RNAO, I have held progressive leadership, research, and teaching roles in surgical and mental health programs, and have implemented numerous continuous quality improvement initiatives during my time as a Clinical Educator and Clinical Nurse Specialist. I currently serve as a Director of Professional Practice, Research and Education at Humber River Hospital and am responsible for enhancing evidence-based practice at the point-of-care, fostering the interprofessional spirit of clinical inquiry through research, and ensuring effective education delivery.
I hope to be given the opportunity to serve with the RNAO Board of Directors as the Region 5 Representative.