Nathan Kelly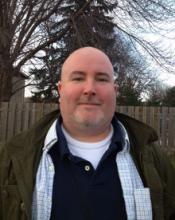 Nathan Kelly is a graduate of the Brock Nursing programme. He is past president of the Nursing Students of Ontario Interest Group, and past president of Niagara Chapter of RNAO. Over the years, Nathan has been a strong voice on the New Graduate Guarantee steering committee, the Provincial Nurse Educator, Policy and Practice committees, as well as a student member of the Nursing Leadership Network Board of Directors.
Nathan demonstrates an ongoing commitment to RNAO's principles and vision through his practice and continued membership, as well as active participation in advocacy events including Queen's Park Day, and Take Your MPP to Work. He believes that continued networking and collaboration with all provincial and national policy-makers gives RNAO the leverage to effectively engage in advocacy, support healthy public policy and positive change for all. He has been a proud RNAO member since his first year of university and is a strong ambassador for RNAO, contributing to RNAO's growth in membership through active recruitment. Nathan held a previous board position as MAL Socio-Political affairs from 2014-2016. Nathan believes he will bring much energy, enthusiasm and experience to the role of Region 3 representative.
Nathan currently practices in the Niagara Region Mental Health Program, on the Assertive Community Treatment Team (ACTT) serving person's across the lifespan afflicted with severe and persistent mental illness. He completed his Masters of Science with specialization in Disaster Healthcare from the University of South Wales, United Kingdom in 2015. Nathan plans to pursue a PHD in the near future with a focus on International Development.