Michelle Spadoni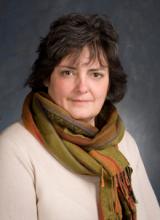 I am an active member of RNAO. I have been a Region 12 representative on the Provincial Nurse Educator's Interest group for the last four years. I grew up in small northern Manitoba and Ontario communities, and have an appreciation for isolation, winter highways, and snow storms. I have worked in a variety of settings in registered nursing (RN) roles and currently teach in an undergraduate nursing program. I believe in the power of 'community,' we need one another, particularly in moments of suffering, and/or troubling practice. I believe that the voices of RNs are needed more than ever, given the shifting political/economic/social/cultural realities of Canadian society.   
I believe that all RNs are leaders, teachers, and change agents, and that we are well positioned to advocate for change. Registered nurses are there at critical times in people's lives, they have an understanding of 'how health care works (or not) on the ground.' However, the amazing and important work of RNs is not always visible in today's health-care system. I would encourage RNs to belong to RNAO and take the opportunity to explore the many different interest groups, to discover and find a space, a community of practice -- to bring forward their knowledge, wisdom, insights, critical questions, and perspectives about RN practice, patient/family and community concerns, and health-care system issues. 
I graduated from Confederation College RN diploma program, completed a degree in sociology and minor in women's studies at Lakehead University. I completed a Bachelor of Arts (Nursing), and Master's of Arts (Nursing) Advanced Practice Nursing Track at St. Scholastic in Duluth Minnesota, and a Doctorate in Nursing Practice at the University of St. Catherine's, St. Paul Minnesota. I am an Associated Medical Services (AMS) Phoenix 2014 Fellow. My research explores the concept of compassion in contemporary practice, particularly how RNs enact compassion for patients and families, colleagues and 'self' in complex health-care environments.  
RNs are always in the thick of things. It takes courage to be an RN... it seems to me we are always 'better' when we work together as RNs. When we listen to one another in honest and open ways, sometimes guiding one another when our practice may be in question, supporting one another when the system around us is not 'well,' standing together to give voice to the concerns of patients and families, colleagues, and community. Many thanks to 'all RNs' who through their daily practice are there when people are facing critical life events.