Debra Lefebvre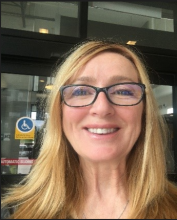 Debra served the Kingston Chapter as Policy & Political Action Officer, and she is currently the Region 9 BOD Representative. It has been said that Debra brings knowledge, passion, and commitment to any initiative that she is involved. She is eagerly looking forward to representing members in Region 9 once again.
Debra is the mother of four young adults and wife to her husband Paul of 31 years. She believes in family first and her entire life has centred around this core philosophy. Debra has two undergraduate degrees; Bachelor of Arts (Psychology) and Bachelor of Nursing, a Master's in Public Administration (Indigenous Health and Health Policy), and various certifications.
Debra's career has focused on healthcare leadership and healthy public policy for vulnerable populations. She has received many distinguished awards for her leadership and advocacy. She resigned from a senior health leadership role approximately 10 years ago to return to the bedside. Presently, she is an educator and trauma-informed mental health specialist working in medicine and mental health.
Debra believes in lifelong learning, the role of nursing in advocacy and shaping healthy public policy, mentorship, health equity for all, and volunteerism. She has volunteered since she was 14 years old, with her first experience tutoring young children with learning disabilities after school. Debra continues to give back to the community through various volunteer boards and activities at the local and provincial levels. She looks forward to continuing to serve members of Region 9 and to advancing RNAO's platform policy issues.