Sonia Chin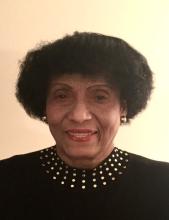 My name is Sonia Chin a Public Health Nurse and a member of RNAO's Region 7. Presently, I am serving as the President for Region 7 and prior to that I was the Assembly Representative and the Communications Executive Officer.
My Nursing experience includes being a frontline Nursing Professional for Medical, Surgical, Post Anaesthetic Care, Pediatric and Intensive Care. In addition, I have been an Educator in the Acute Care Hospital environment, Colleges and University setting. My Education includes: Diploma Nursing; Midwifery Training; Bachelor of Administrative Studies Degree; Bachelor of Science in Nursing and Master of Education.
I have also participated in on-going education throughout my career in the form of extra courses taken at the College level; attending conferences; taking courses offered by the various employer organizations. I am interested in the Role as Board Representative for Region 7 to support the members of my Region and in Ontario to continue to advocate for healthy public policy, promote excellence in Nursing Practice and empower nurses to actively influence what affects the profession and the public we serve.
I believe nurses are leaders who advocate and deliver health through evidence informed practice. I believe above all, Nurses, Nurse Practitioners and student nurses need to stand together in order for our voices to be heard and that our actions will achieve a healthier world for all.
Since my values match with the mission, values and goals of RNAO, I am submitting my name forward for the Board Representative for Region 7.