Rachel Elliott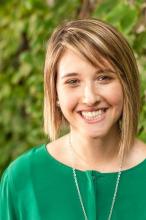 I am currently completing my PhD in nursing at Western University and have been teaching full-time at Lambton College in Sarnia in the collaborative bachelor of science in nursing program with Windsor University for 10 years. I work casually as a registered nurse at Bluewater Health in acute medicine to maintain clinical competence and function as the year two clinical lead. Prior to transitioning to education, I worked in critical care and casually as a sexual assault/domestic violence treatment nurse.
My PhD work has evolved from a master's thesis where I investigated women's experiences of intimate partner violence and their participation in a primary health-care intervention to address the multiple impacts of violence. For the last five years, I have volunteered as a mentor in a girls mentoring program funded by the Canadian Women's Foundation at Rebound Sarnia-Lambton to foster girls' self-esteem and life skills. I recently completed my term on the board of directors of a local women's shelter and assumed the role of president of the Sarnia-Lambton Chapter just prior to the pandemic.
I was also a member of the Lambton Chapter executive and held the position of communication and membership executive network officer (ENO) from 2013-2015. In my spare time, I like cuddling with my dog Rosie. I am also passionate about nursing and about the opportunity to create spaces for nurses to connect and encourage one another in the important work they are doing both in Region 1 and across Ontario.