COMING SOON: Opioids: The Forgotten Crisis Forum - REGISTER NOW!
We are back in action with a rescheduled date, as promised! We have rescheduled and elevated our security measures on Zoom to ensure a successful Region 11 Spring Forum ~ Opioids: The Forgotten Crisis.
Let's not forget about the many public health crises facing our communities during this time – the opioid crisis being one of them!
Join us on Tuesday, May 26th, 2020 at 7:30 p.m. on Zoom for an interesting and informative 1-hour forum with six outstanding speakers to discuss the Canadian Drugs and Substance Strategy, specifically including prevention, treatment, harm reduction, and enforcement around the opioid crisis.
This session is FREE for members and non-members. Invite your friends, family, and colleagues who may be interested to participate. All are welcome and encouraged to join.
Speakers will be joining from the Canadian Centre on Substance Use and Addiction, Reseau Access Network, Sault Area Hospital RAAM Clinic, META: PHI, and the Sault Ste. Marie Police Services to share their expertise and answer YOUR questions. See the Event Poster and Agenda for the session attached.
REGISTER NOW to participate!
Registration is required to access the session and Zoom details will be provided upon registration. Spots are limited, so we encourage you to register. The session will also be recorded and posted for those who register and participate.
Any questions can be directed to the Region 11 Representative, Lil Bressan, at lil.bressan@gmail.com.
We look forward to connecting with you! Stay safe. Stay healthy. Stay positive.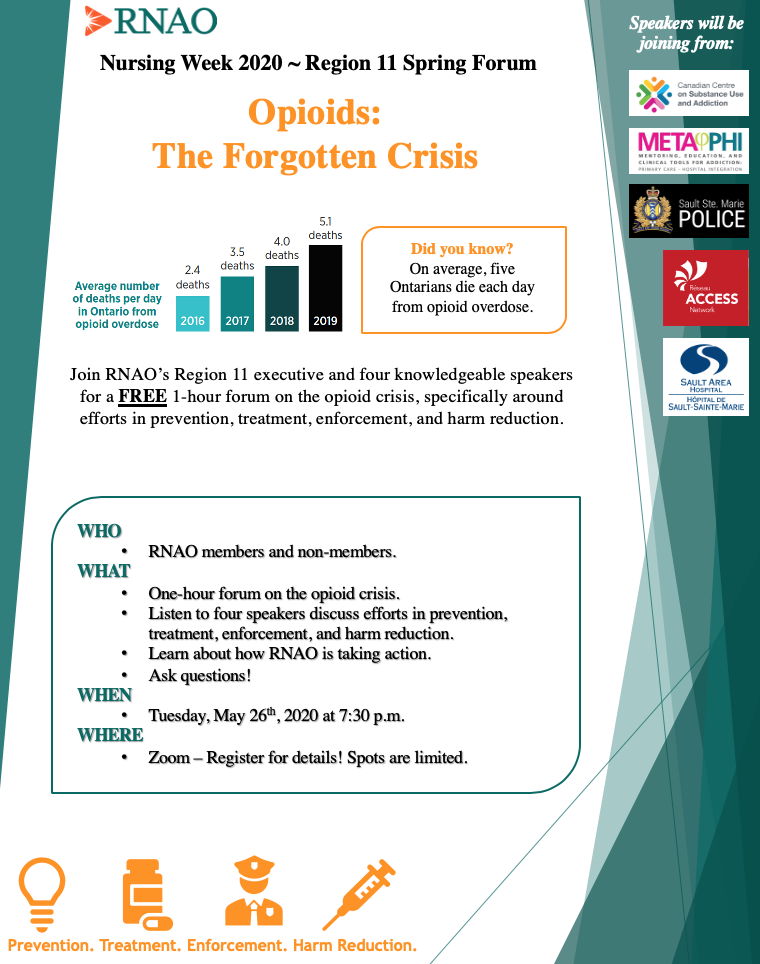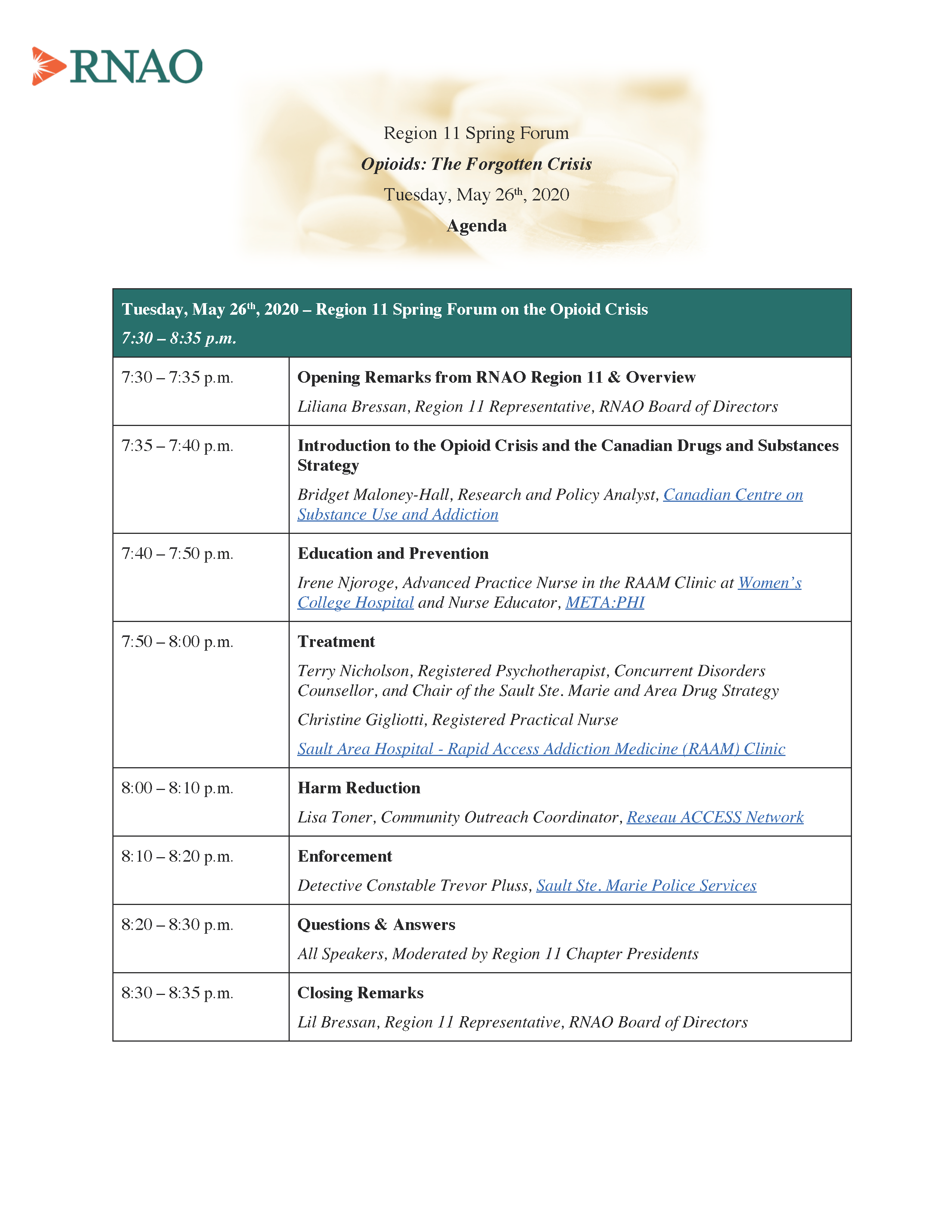 When
May 26, 2020 7:30 PM through 8:30 PM
Location
Zoom - Details provided upon registration.




Online

,

ON




Canada
Download iCalendar entry for this event.
iCalendar feed for this event.